Health and Wellness Resources
It is important to know where health facilities in your area are located. This interactive map allows you to find your nearest health facility, whether it be a local clinic, hospital or animal hospital.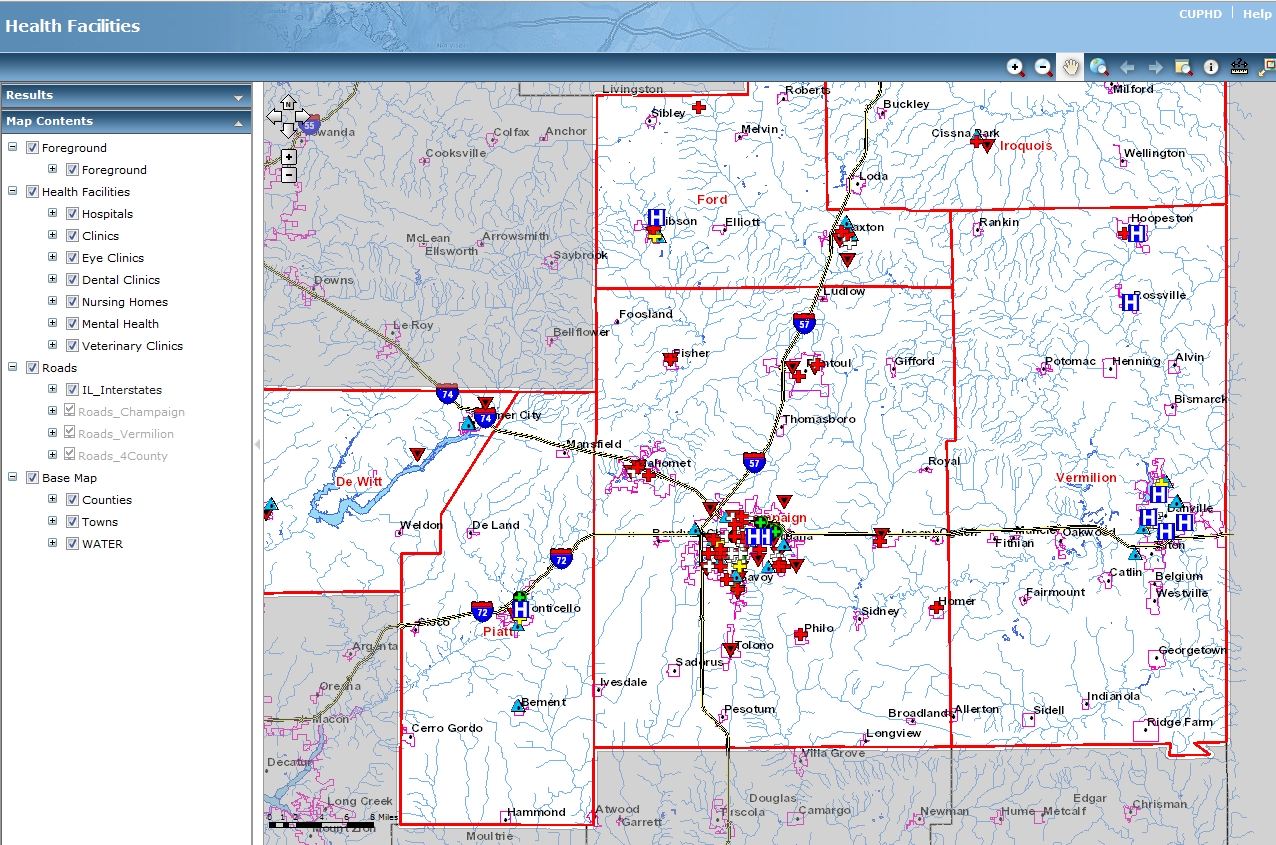 This map contains information on and is organized by the following:

Hospitals and Clinics

Hospitals
Clinics
Surgical Centers

Specialty Clinics

Dialysis
Eye Clinics
Dental Clinics

Nursing Homes and Hospice

Nursing Homes
Home Health
Hospice

Mental Health

Substance Abuse
Mental Health

Veterinary Clinics
To zoom in on areas of the map you can use your mouse wheel, or the + or - magnifying glasses and the top of the page. Use the hand tool to move around the map, and the 'i' tool to see details about specific items and places.
The data in this map can be obtained here.